grand cinema sunshine
Brand Identity / Wayfinding
池袋の大型シネマコンプレックス「グランドシネマサンシャイン」のV.I.構築からブランド体験を演出するサインデザインまで、包括的な Brand Visual を手がけました。
「たいせつな友人を招くように、心を込めたおもてなしで映画ファンをお迎えしたい。」という映画館のコンセプトと未来基準のエンタテインメントを表現するために、柔らかな印象の小文字と斜体で組まれたレイアウトで映画館特有の陰影のある空間に映えるサイネージ・システムを構築しました。書体のフォルムを取り込んだピクトグラムから、シアター内のカーペット模様、シートの座席表示や各エリアのサインまで、細部までこだわるのあるデザインを施しました。ブランドカラーには映画の黄金期を彷彿させるゴールドと黒を選定し、ロゴやサインに展開しています

We were in charge of the comprehensive brand design for grand cinema sunshine, a 12-screen cinema complex in Ikebukuro, Tokyo. our scope spanned from the logo design and visual identity, to the signage and way-finding system.
Responding to the concept of "welcoming movie fans with open arms" and the state-of-the-art technology used in the cinema, we created a striking way-finding system that illuminates the spaces of the cinema. To create a playful and approachable atmosphere, lowercase italic typography is used in both the logo and signs. Every detail was carefully considered, from the pictograms that incorporate the forms of the typeface, the carpet pattern in the theaters, to the seat indicators and signages in each area. Gold and black that evoke the golden age of cinema, were chosen as the brand colors and used throughout the design.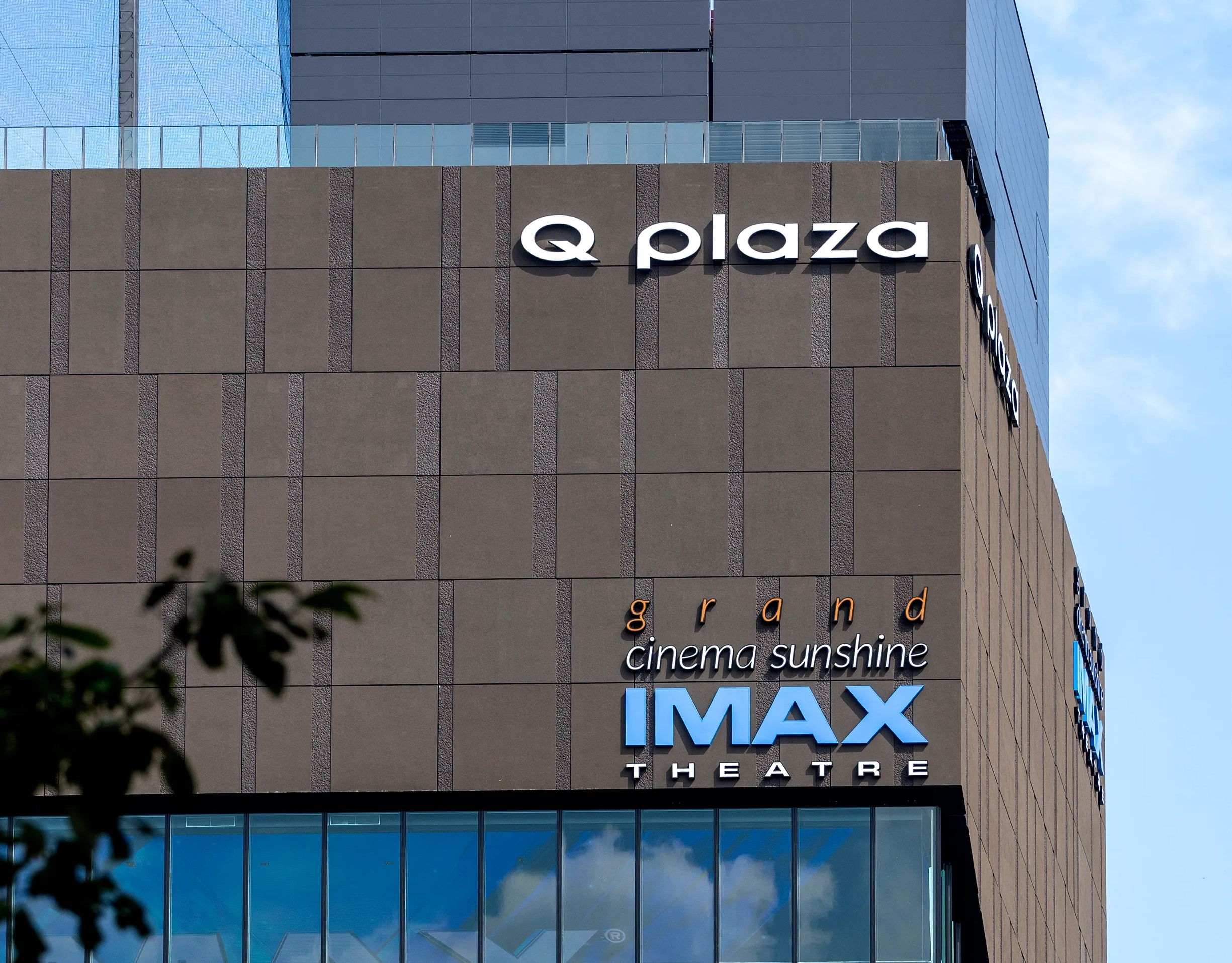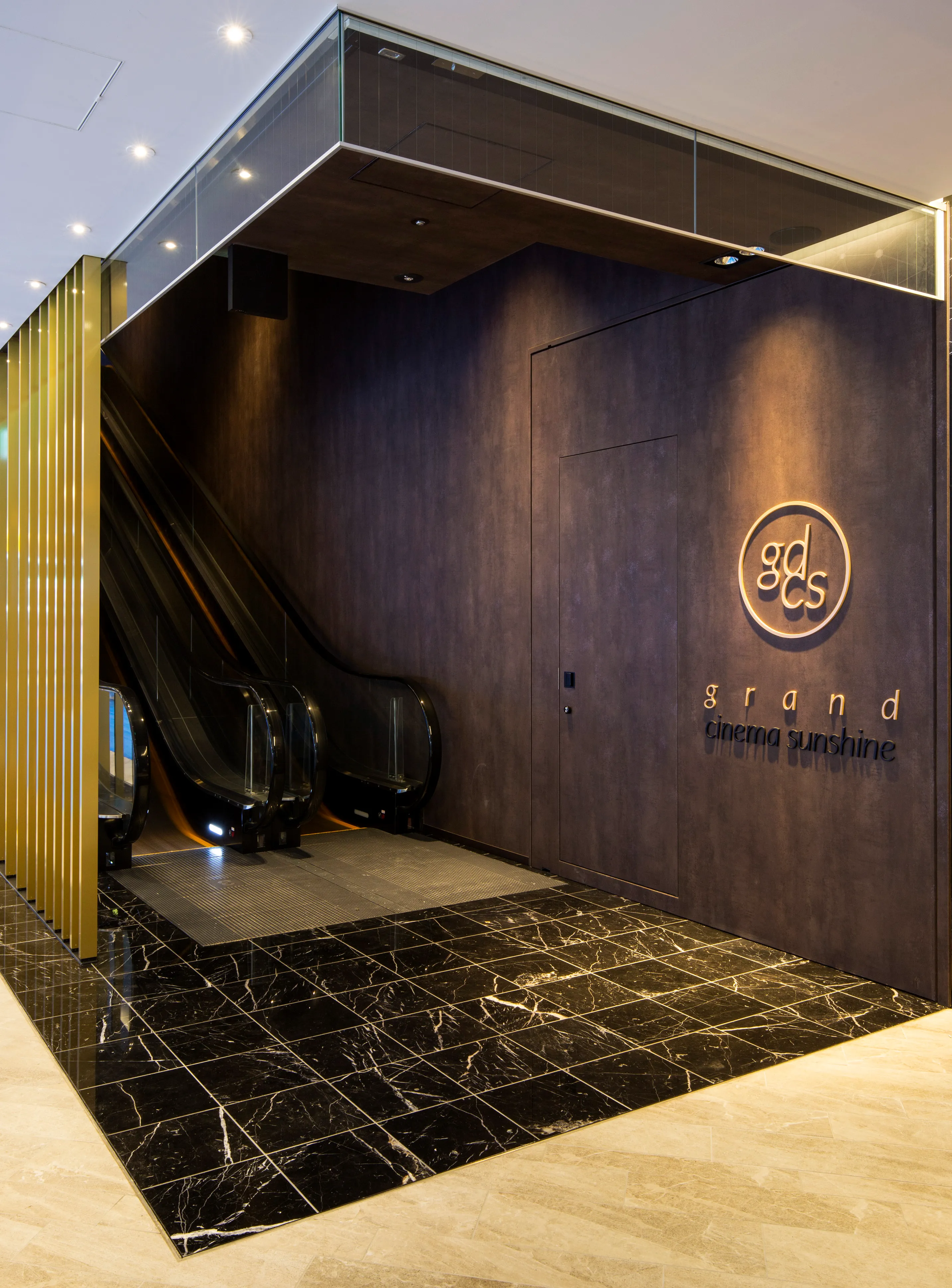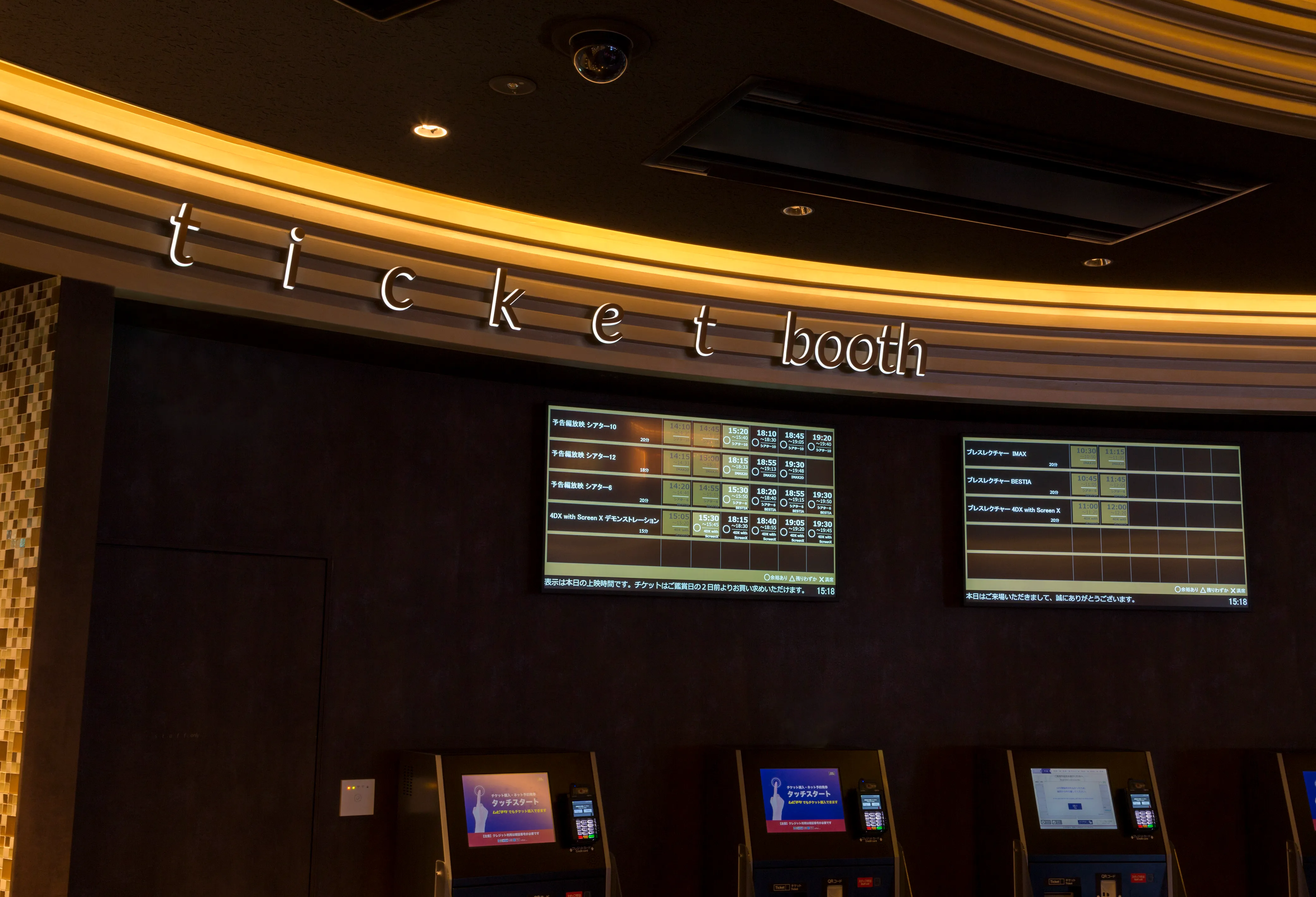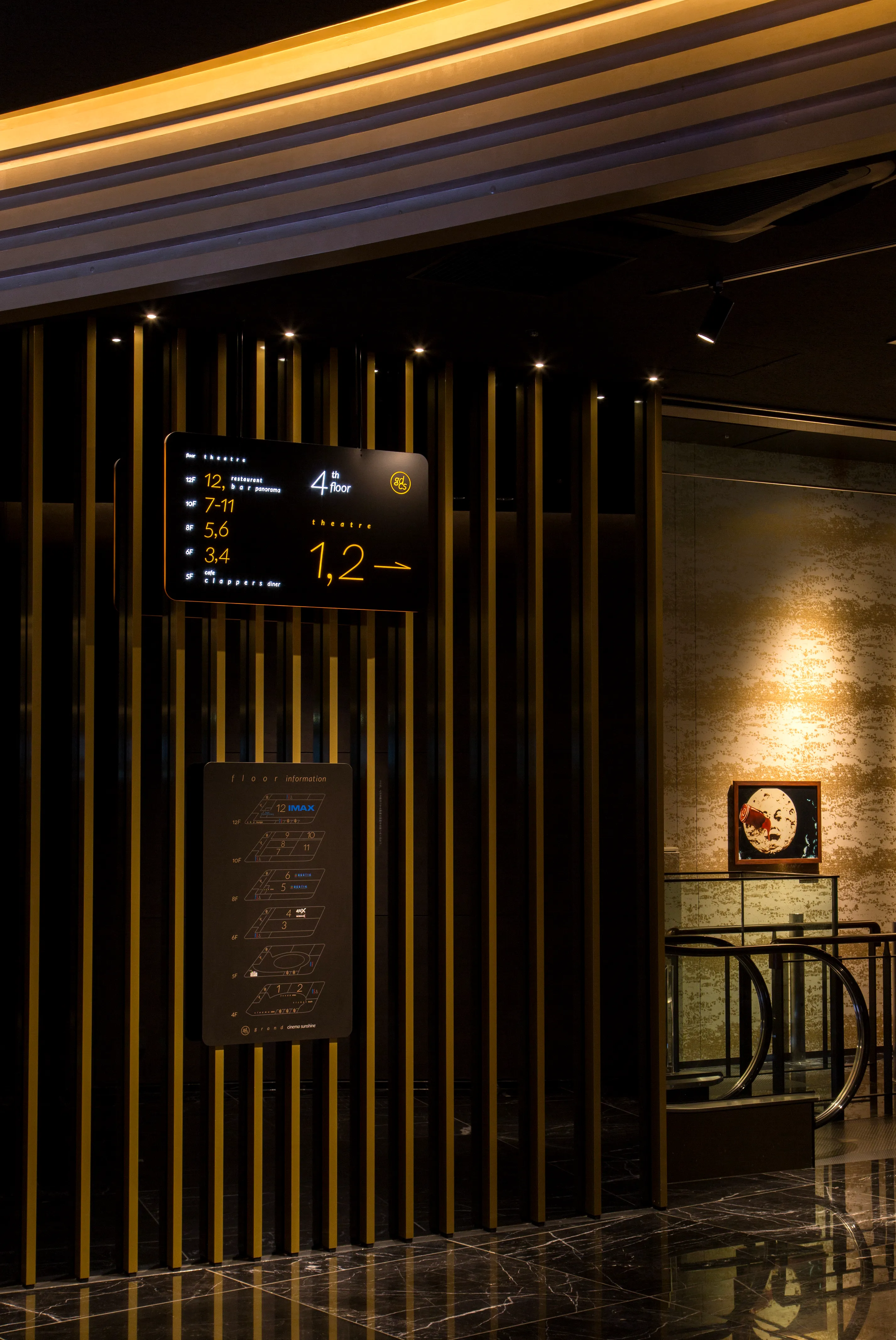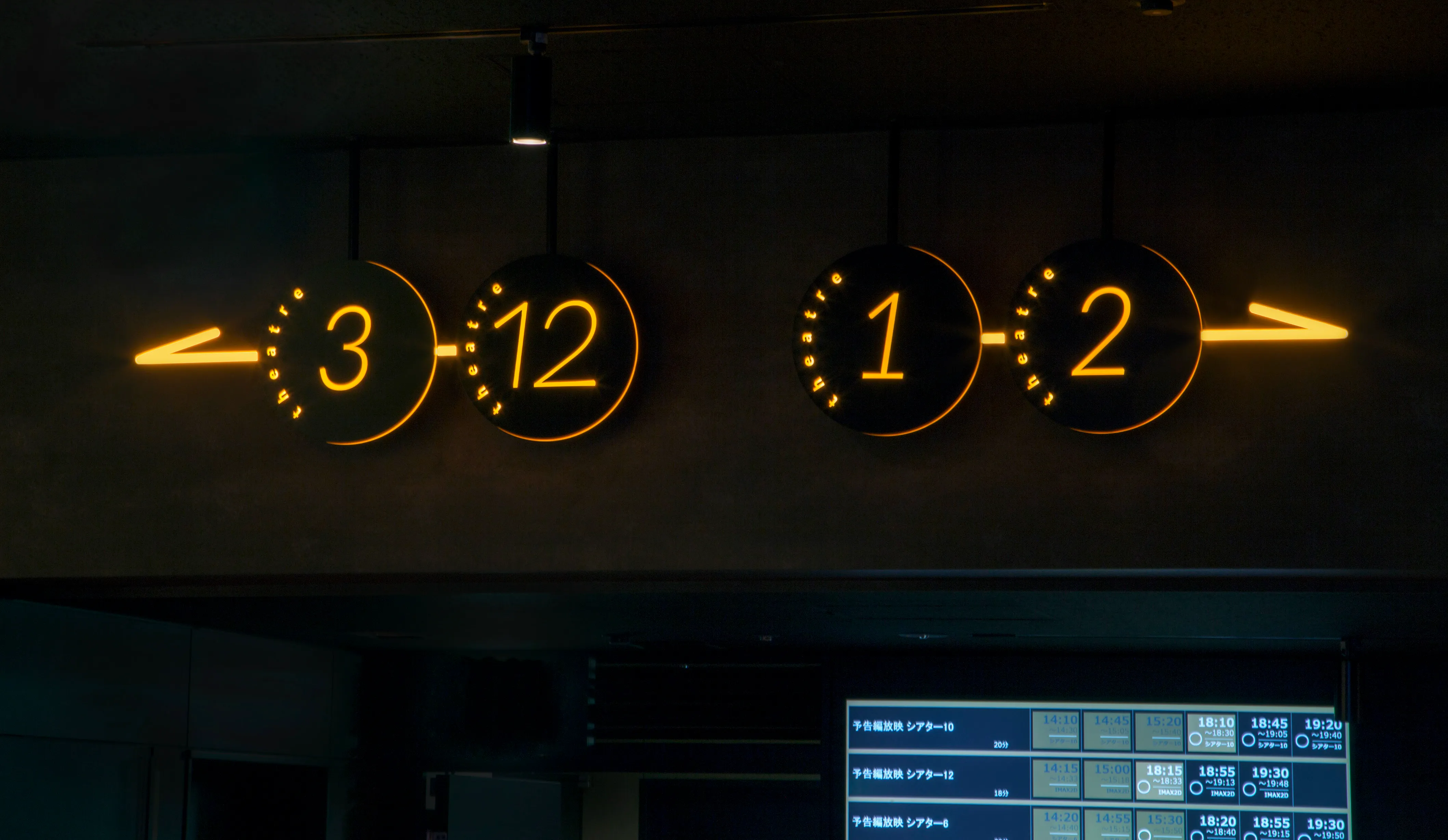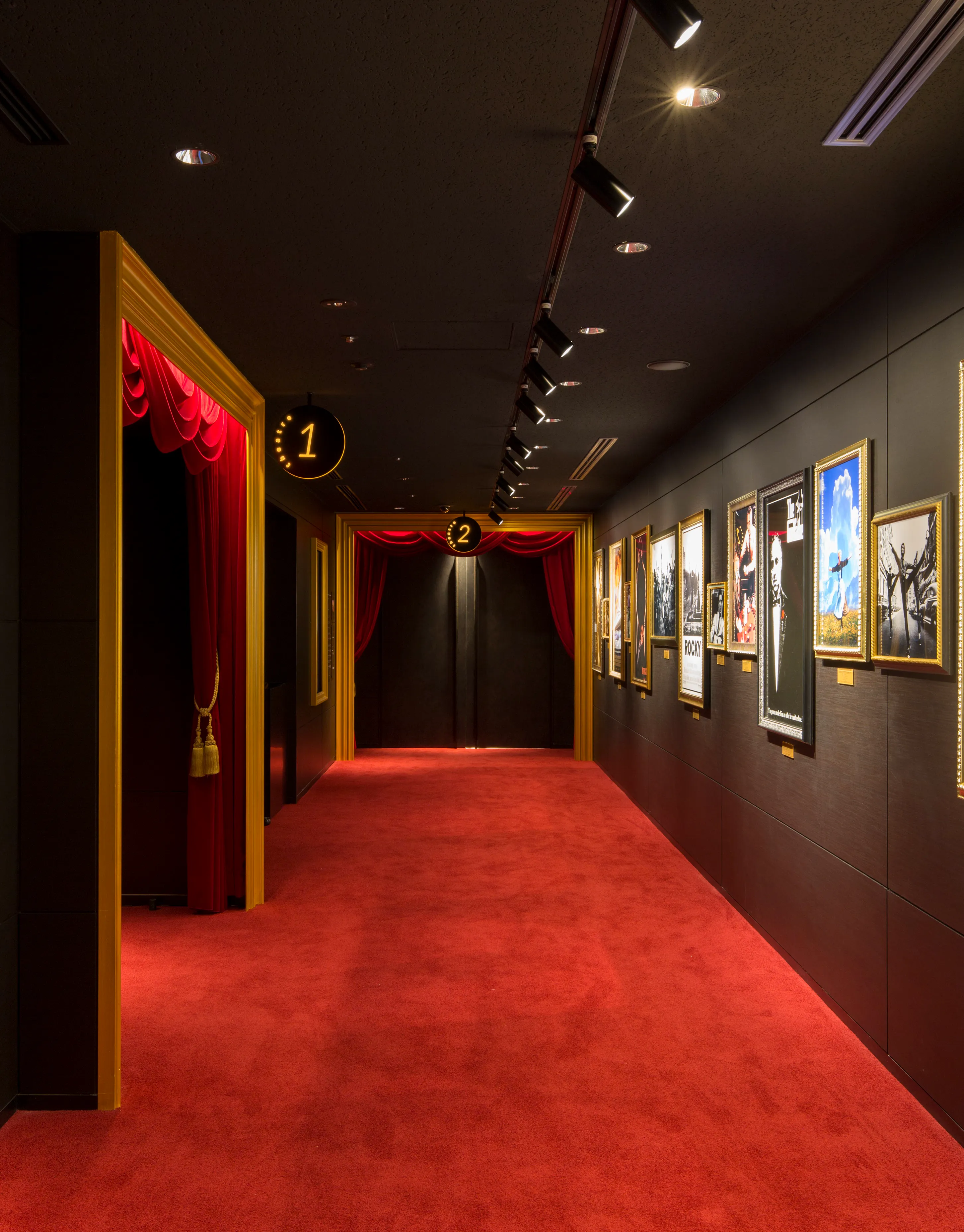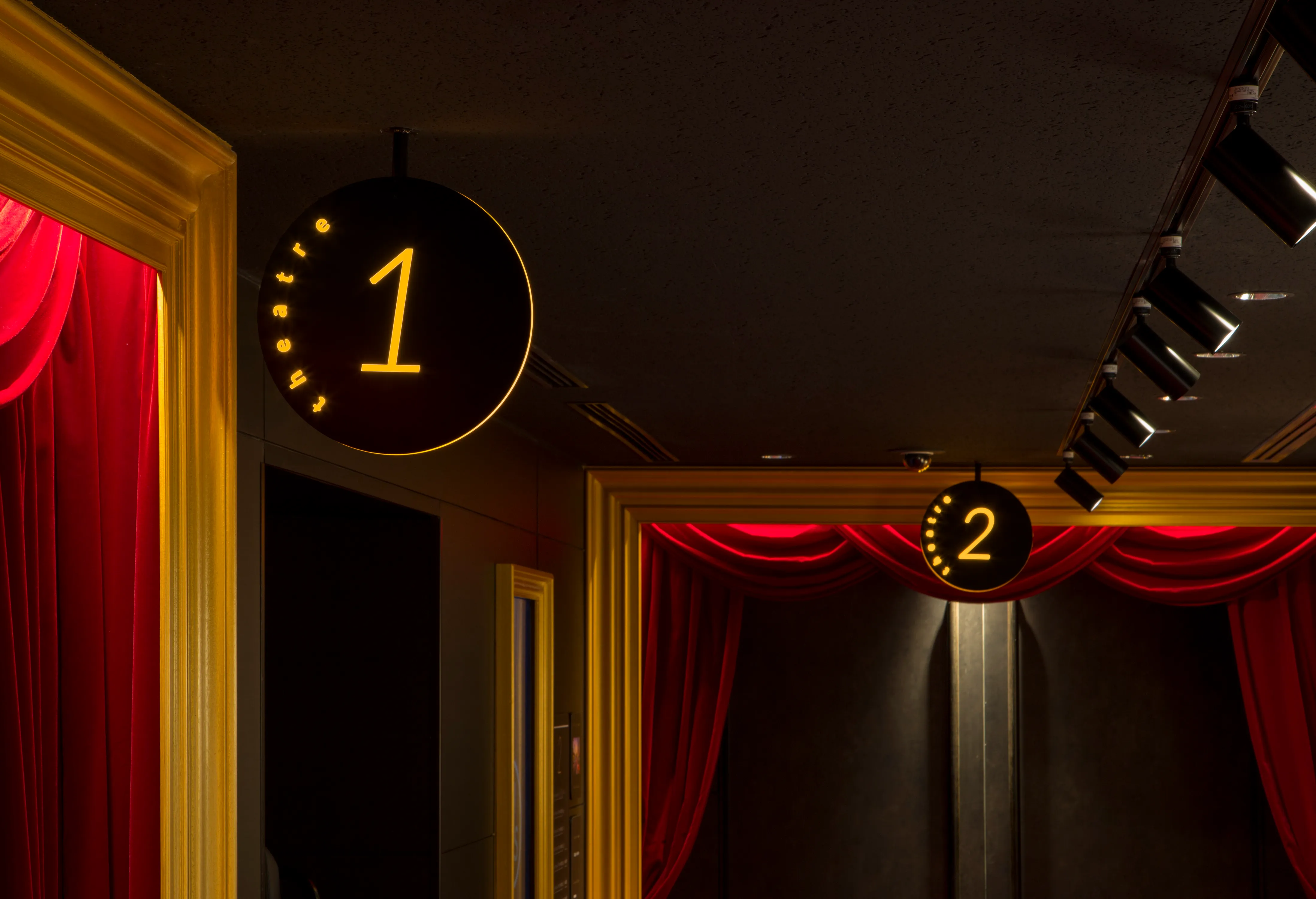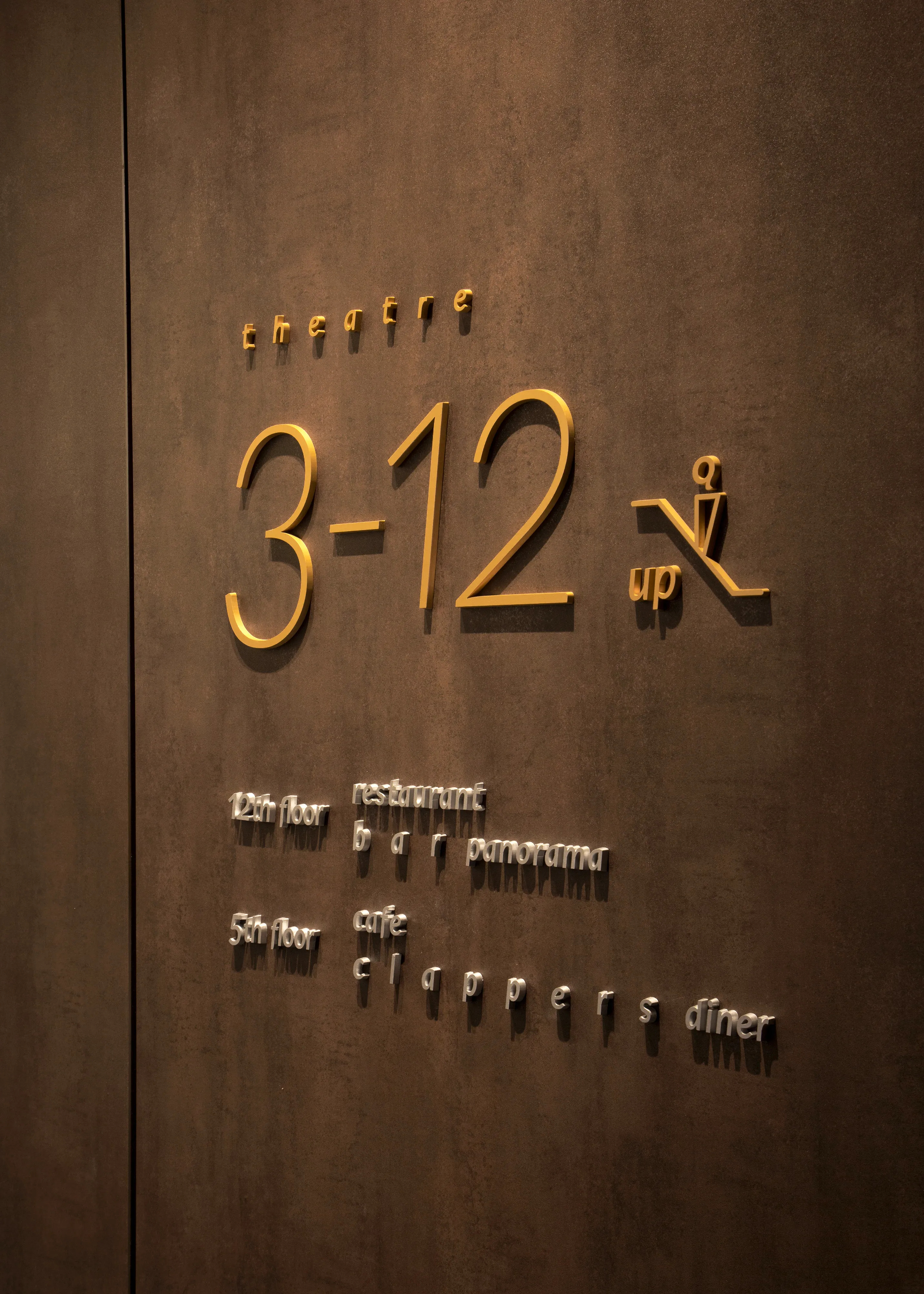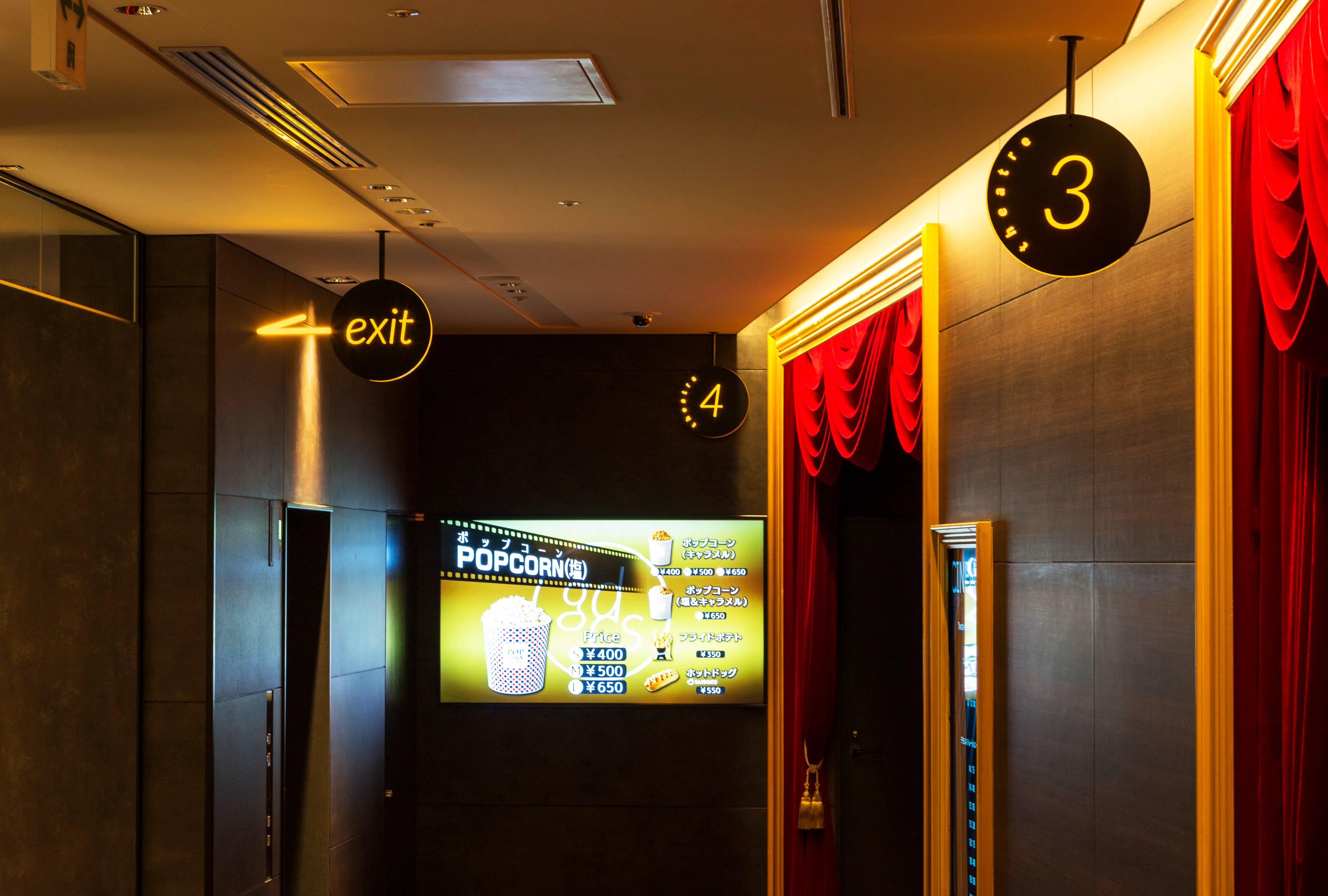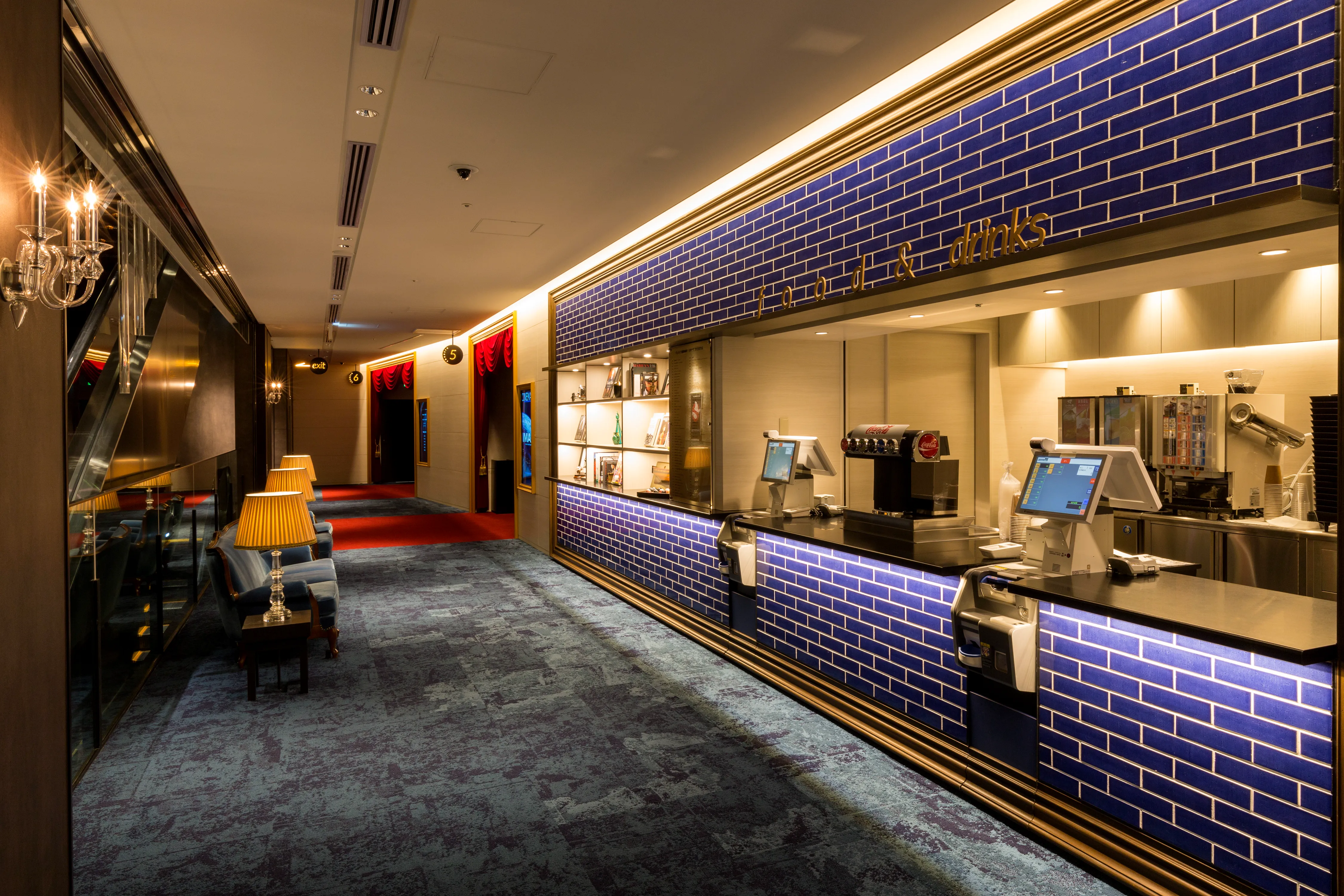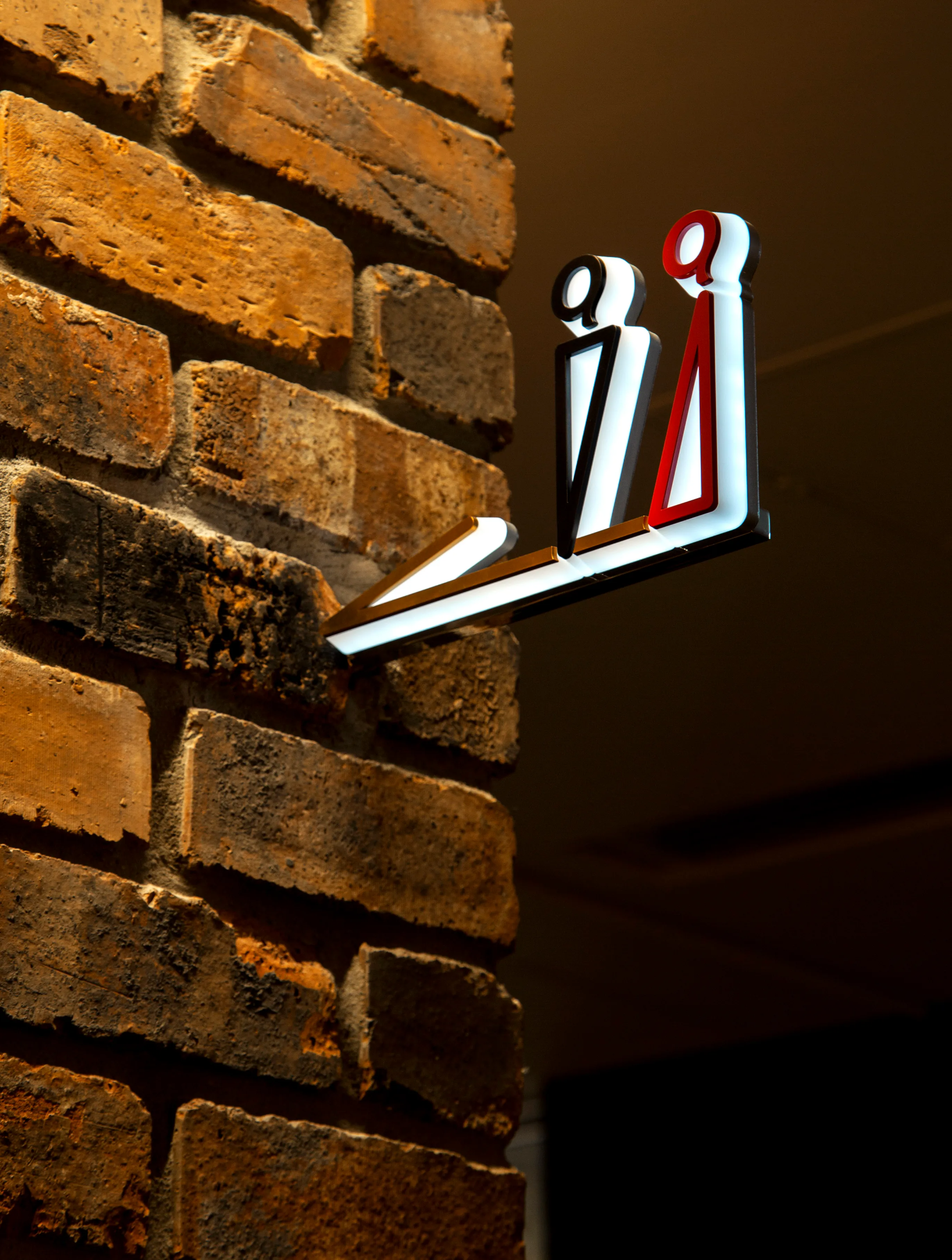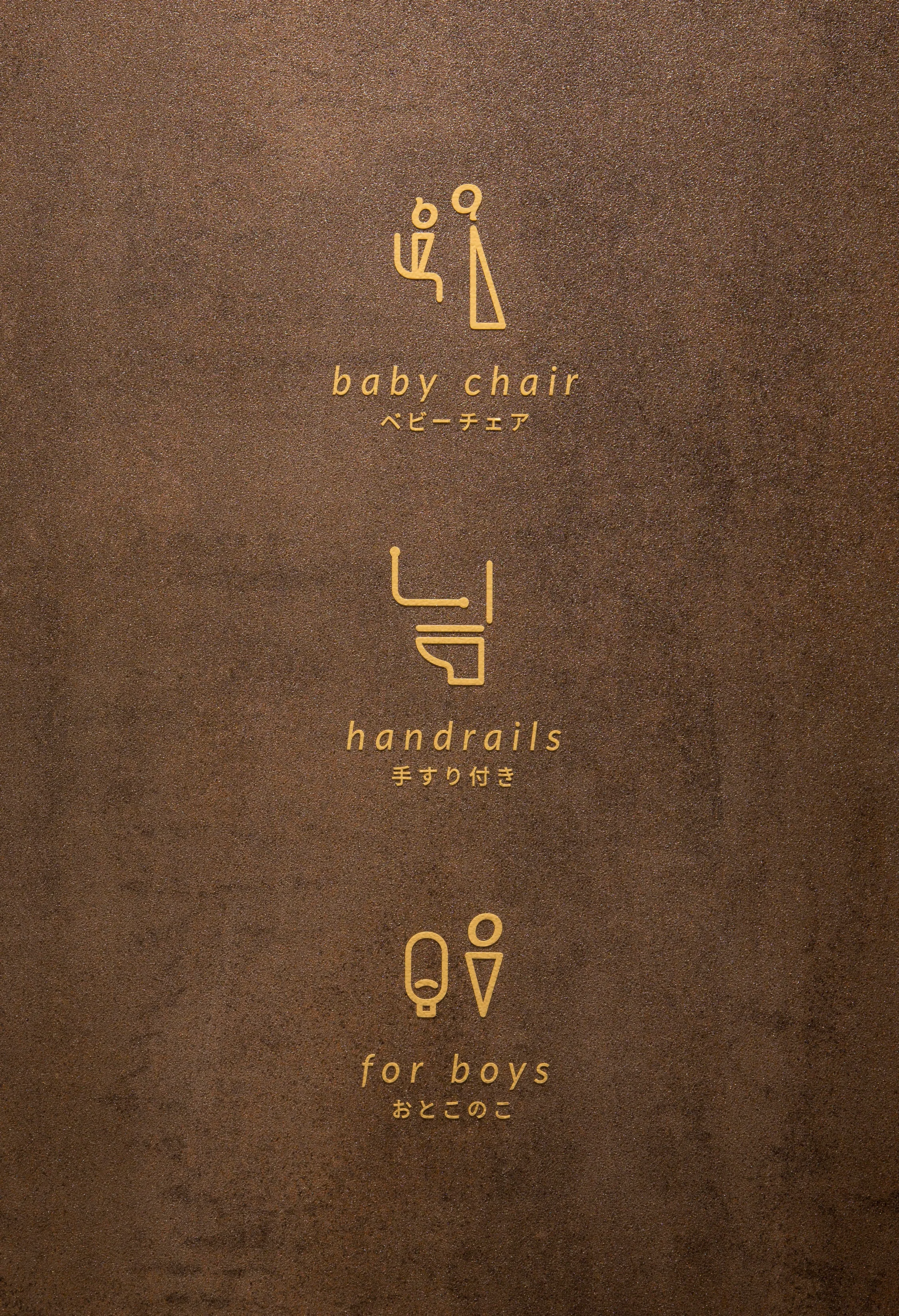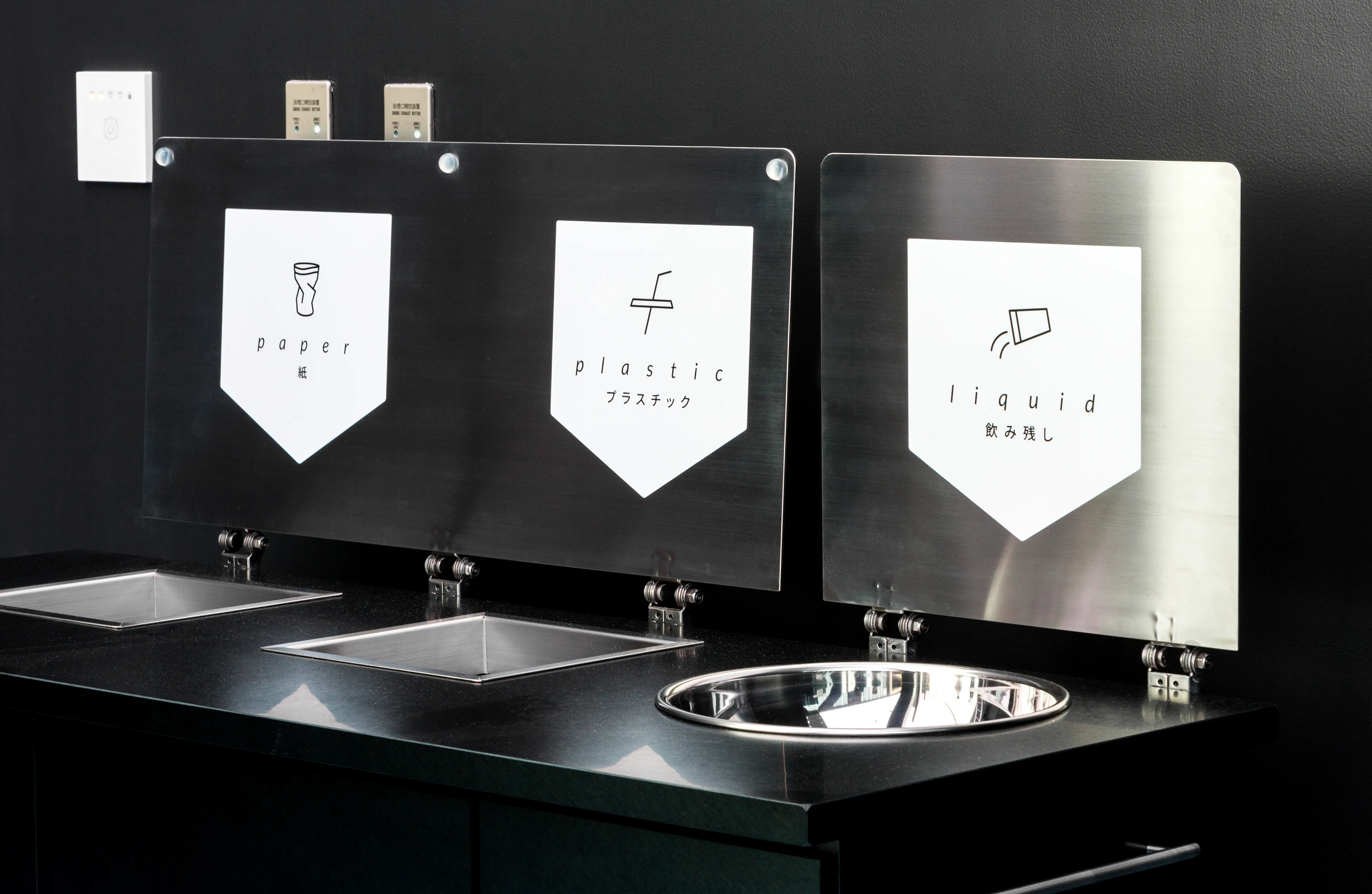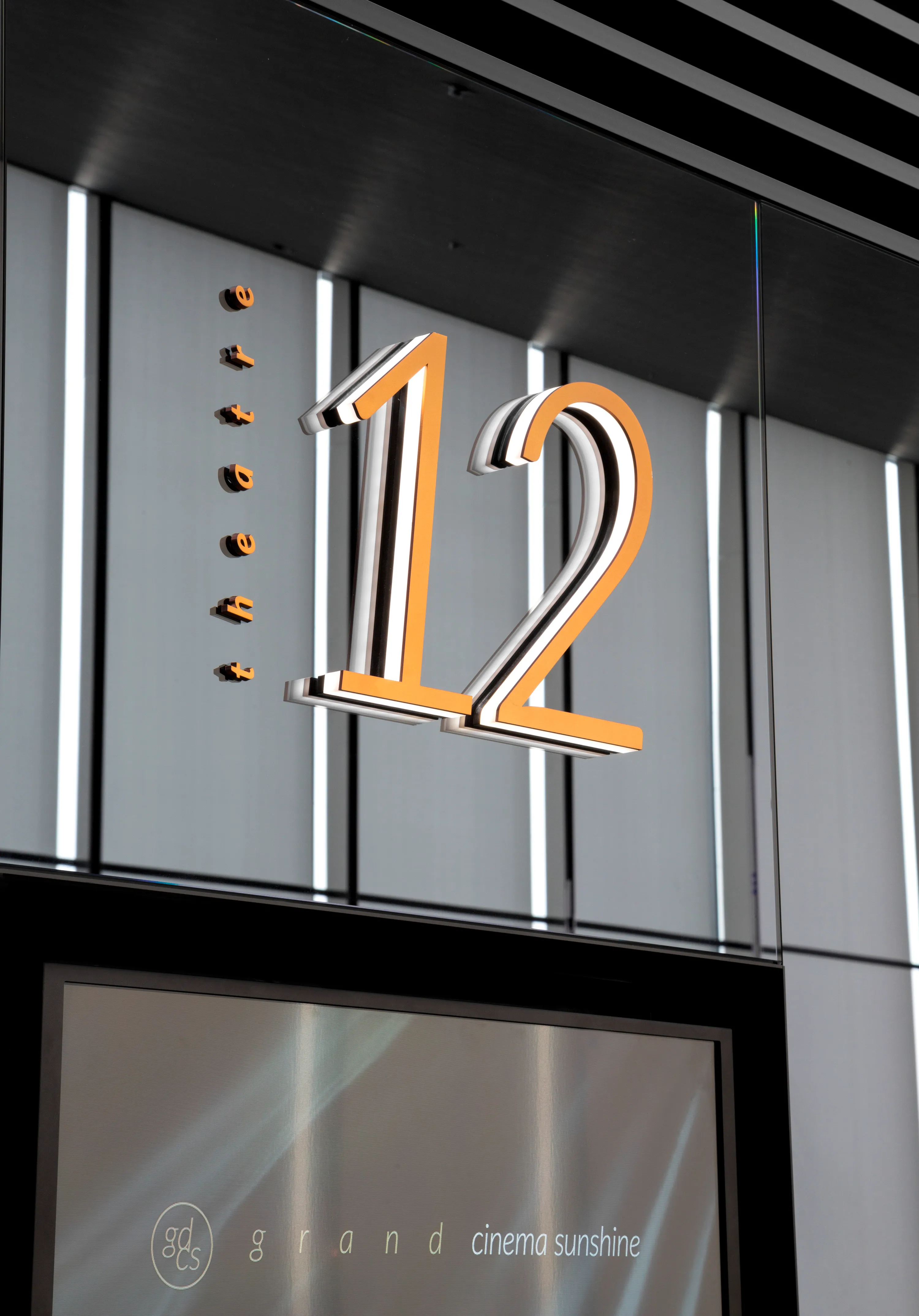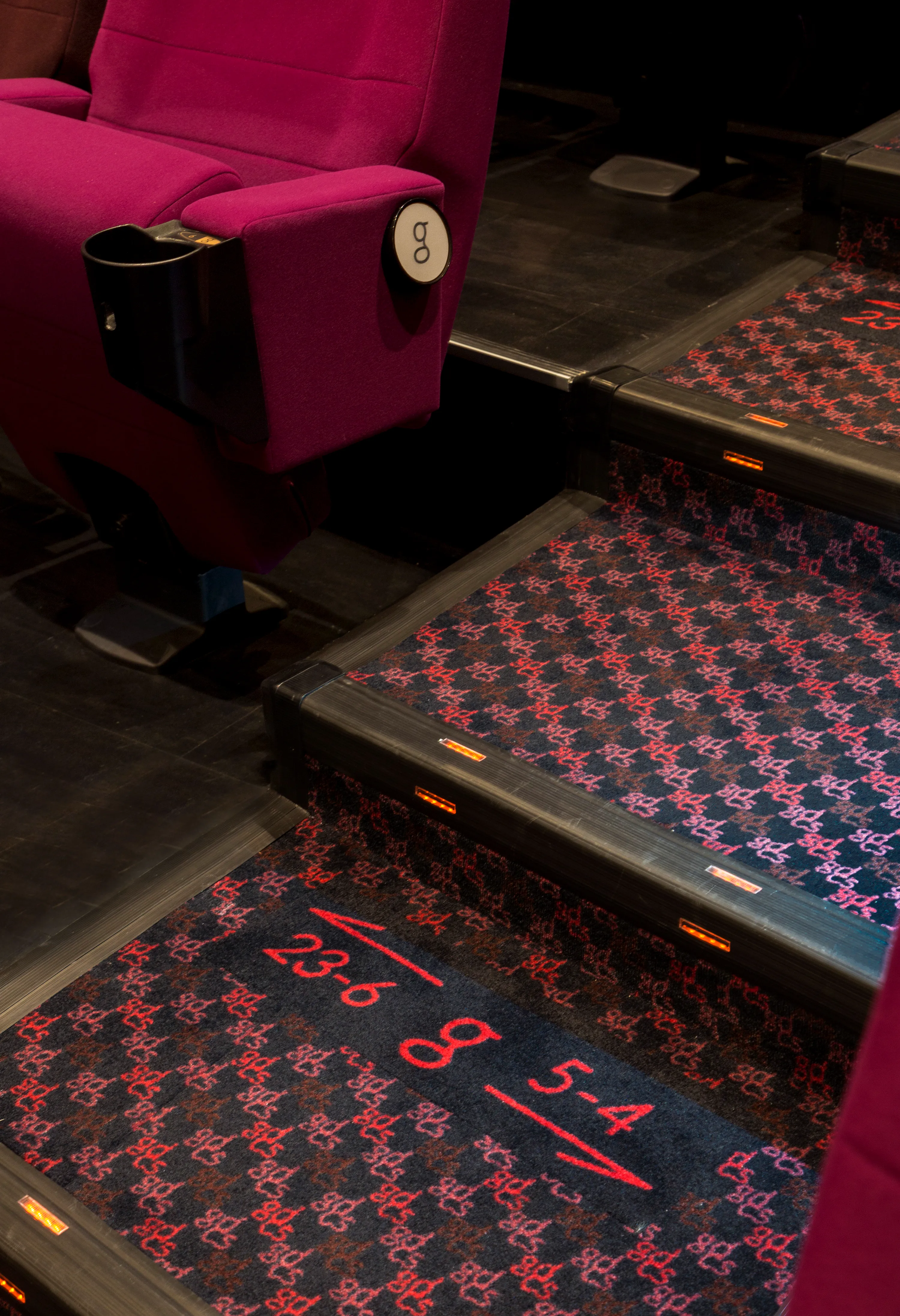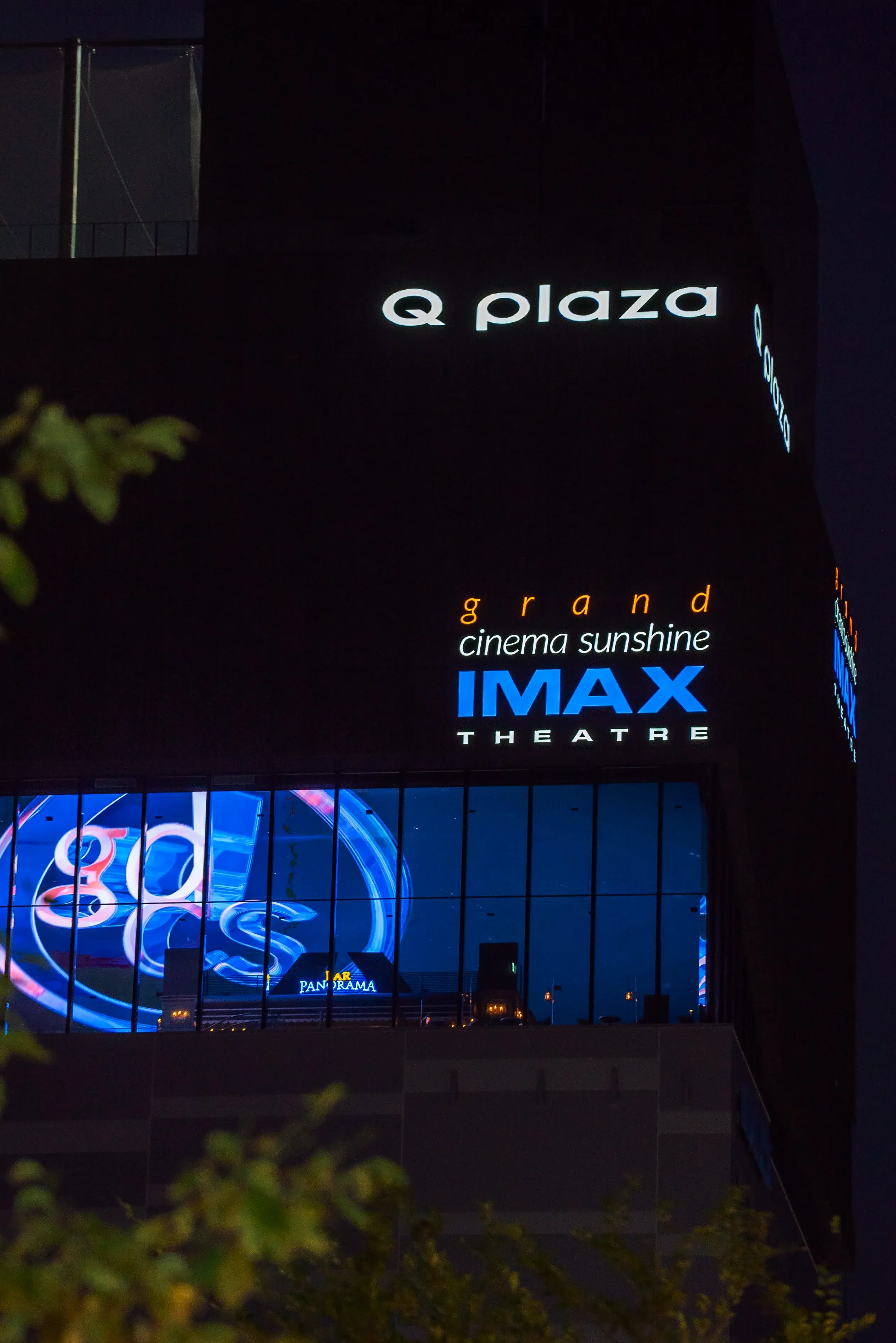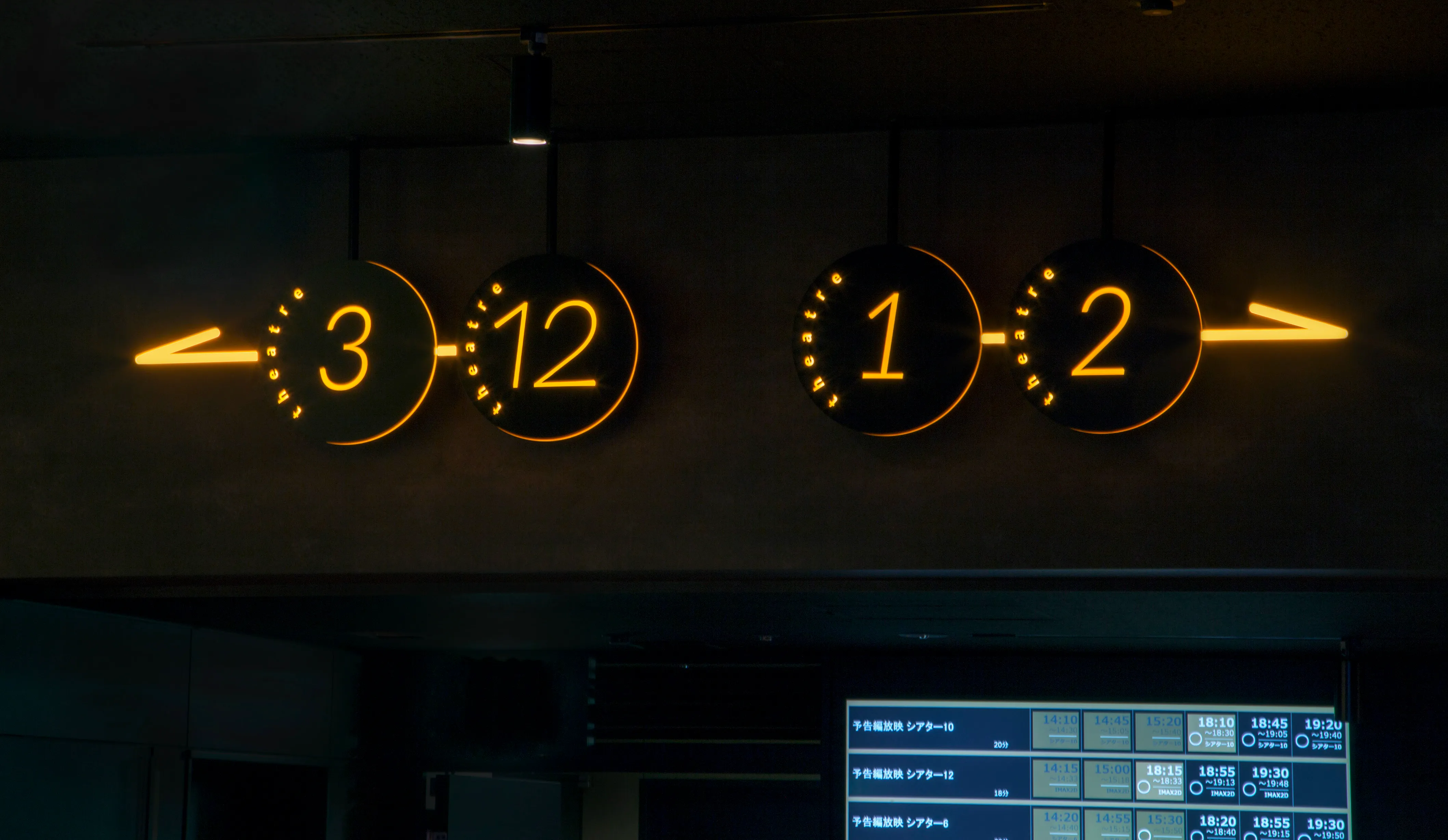 Branding and management: artless Inc.
Creative direction: Shun Kawakami
Design: Shinsaku Iwatachi
Project management: Asami Kinoshita
Signage photography: Yuu Kawakami
Client: Cinema Sunshine co., ltd.

Art direction and design: Kazuki Kaneko
As a member of artless Inc.